Nutrition Plan...
Nordic experience indicates that we all need to work together to provide an overall public health policy. To that end improvements in diet (partucularly increasing fruit & vegetables) can be made with dramatic improvments in coronary diseases within 20 years. in the Nordic countries, the government health agencies worked with the farm and food industry to alter the food supply and educate people.
As nutrition is not controlled by legislation, and a relatively low priority is given (e.g Food Standards Agency allocates only about 10% to diet and nutrition), there is a lot of scope for your organisation to provide the structure and support to provide healthier food.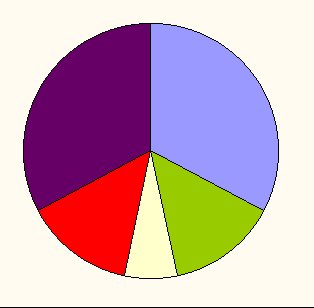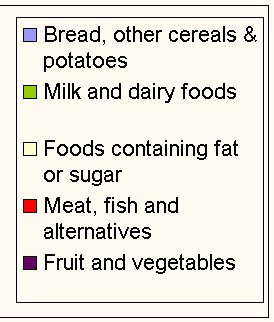 Decent Diet
Review
Check whether all incoming food have nutrition labels.
Calculate whether the incoming food comes in the proportions of a recommended diet.
Targets
Check out the targets for Food for Life an initiative to improve school meals involving organic, local and nutritional targets.
Involve
Find out what people eat now, what they know about what they eat.
Possible Policy Statement: We will offer nutritious meals that fulfil current government dietary guidelines.
Suggested Indicators:
Consumption of fresh fruit and vegetables.
Access to choice of foods that meet dietary guidelines.