How does sustainable food relate with "Food Security"?
Food Security is according to FAO: "when everybody has access to sufficient, safe and nutritious food to meet their dietary needs and food preferences" (more definitions). Recent food prices may just a blip or the signal of long term issues. Food securuty and sustainability are certainly rising up the political agenda; witness the UK government's Food for the Future - a response to the EFRA Select Committee Report that said we should produce "more food, more sustainably" and the Sustainable Development Commission Report saying that sustainability and security are "a perfect fit".
Is '"sustainable" food nutritious?
The World Health Organisation clearly says that what is good for health is usually good for the environment. So 'sustainable is healthier for people and the planet. The world bank says: "The relationship between agriculture and human nutrition is far more complex than …the economic relationship between food supply and food demand". "Food is not a commodity like others" says Bill Clinton - it cannot be left to the whims of the markets.
More about the What Why & How of Sustainable Food
Latest
We recently launched an onllne Sustainable Food Course for managers wishing to promote more sustainable food among their employees.
We cover all the main reports relating with sustainable food, along with key events.
Last year we created special pages covering the Coalition government, G20 Summit, Sustainable Intensification, Tesco in China and Incredible Edibles.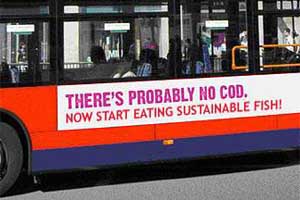 Do you know where you are in the Food Chain? Check out the main players below...